STEP 1. PREPARE
Bring your containers, bags or jars from home.
STEP 2. WEIGHT
Use our digital scale and write down your container weight with a chalk marker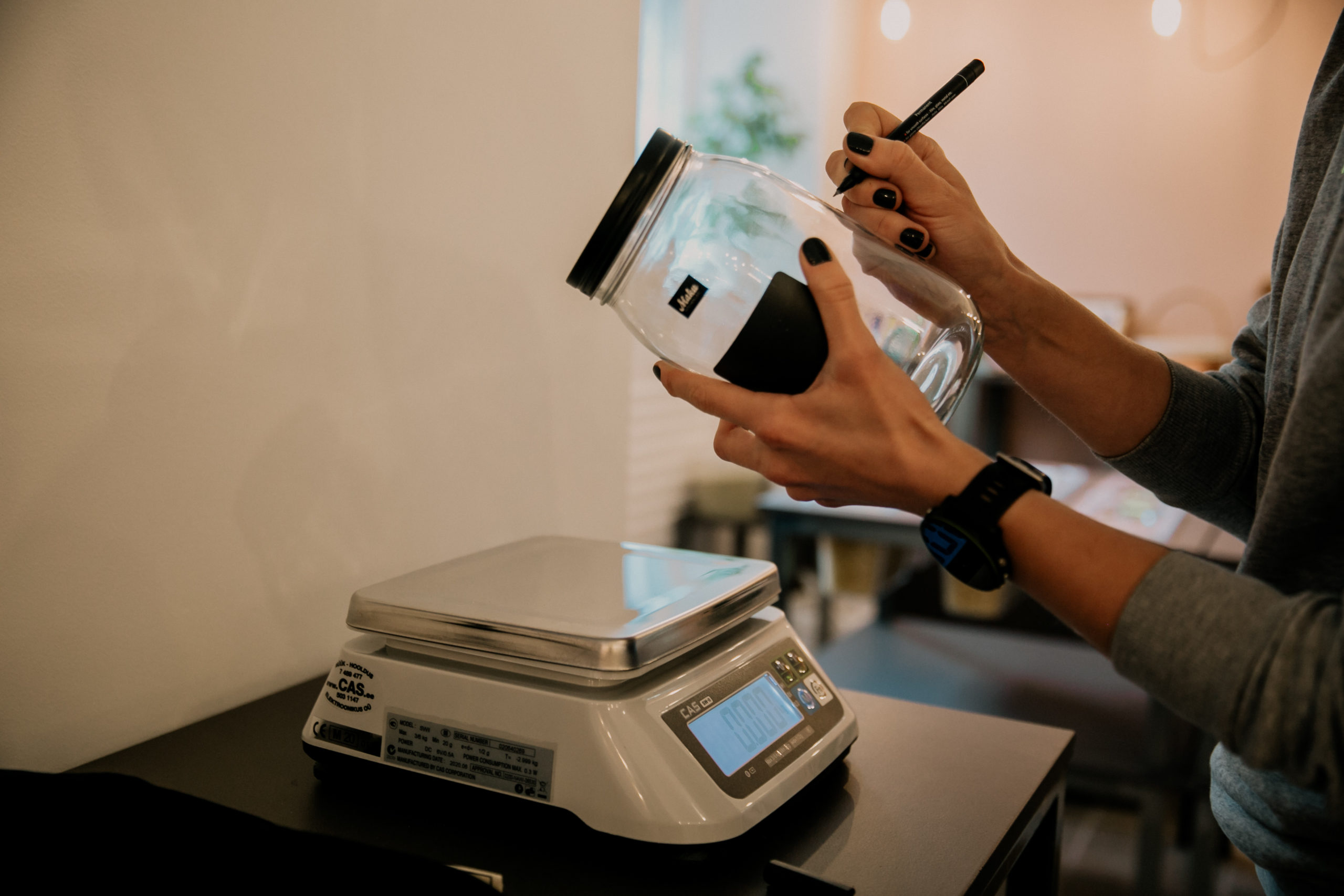 STEP 3. RE/FILL
We have everything for everyday needs. Get as much as you need: 20g or 1.5kg
No unneeded packaging. No extra volumes.
STEP 4. PAY
Bring your filled packaging to the shop assistant: we will deduct the packaging weight from the total, so you pay just for how much yoiu need!
5. LIQUIDS
Liquids are sold by volume: no need to weight the bottle. If there is no volume sign on your package – we'll use measuring jar to figure it out.
6. PACKAGING
In case you come empty-handed: we have our har bank where you find clean jars, bottles for liquids, paper bags and wrapping paper.